Did you know about the health benefits of surfing? It benefits both your physical and mental health.
Effects observed range from positive changes in physical strength and fitness, general health and well-being to psychological and mental health & psychosocial wellbeing.
Over the past 15 years, the world has seen an emergence of surfing as a therapeutic intervention. Surf therapy has been defined by the International Surf Therapy Organization (ISTO) as "a method of intervention that combines surf instruction/surfing and structured individual and/or group activities to promote psychological, physical and psychosocial well-being". A number of studies have been conducted, but still a lot of work needs to be done to gather more evidence in the field.
Physical strength and fitness benefits
The first one is obvious, surfing increase your overall cardiovascular fitness. It improves shoulder and lower back strength from paddling. And surfing is 90% paddling! Once you become a better surfer, you benefit from more leg and core strength from standing up on the board and using your entire body for making turns. In women's surfing, the WSL top 5 is dominated by those with strong legs. This allows them to exercise a lot of power in explosive moves. And brings surfing to a higher level.
Although not many amateur surfers do this yet, stretching before entering the water is advised.
Surfing is one of those sports you can do "forever". Just like any non-impact sport, there is no age limit for surfing. It is also one of the reasons our CEO Steven prefers surfing above snowboarding and skiing. After learning it the hard way through injuries. Surfing requires less strains & impact on the body. As one saying goes:
Mental Health Benefits
On social and psychological wellbeing, some studies report improvement on 'positive outlook' and 'positive affect' (Godfrey et al. (2015)). Participants reported feeling better, happier, had fun, made friends & felt fitter. Participants reported feeling a sense of mastery at learning a new skill, reported a feeling of respite and escape while at the beach and developed social connections with other peers who participated in the program (Marshall et al. (2019)). Having a self-selected pacing and progression, and creating a physical safe space within the surf therapy group contributed to the success.
For youth with disabilities, who tend to have lower fitness levels, surfing really did them well. They saw improvements in not only physical fitness, but also increase in self-confidence, social skills, behaviour, sleep & reduced levels of anxiety.
Children with autism even indicate that the tightness of the wetsuit already has a calming effect, reducing stress and anxiety. These kids love deep-pressure.
If you want to learn more about these surf therapy programs, check out the website of the International Surf Therapy Organization for a program near you.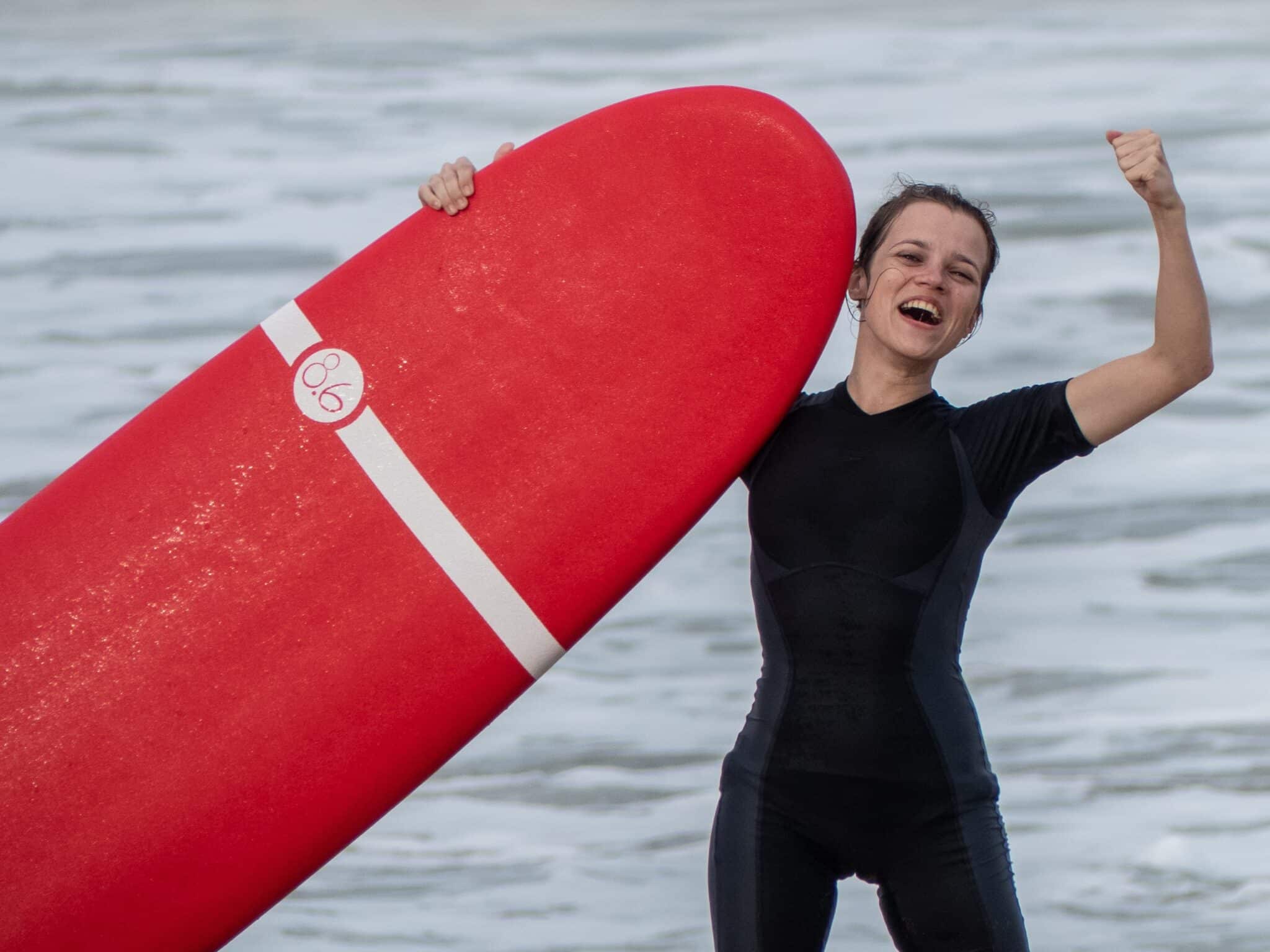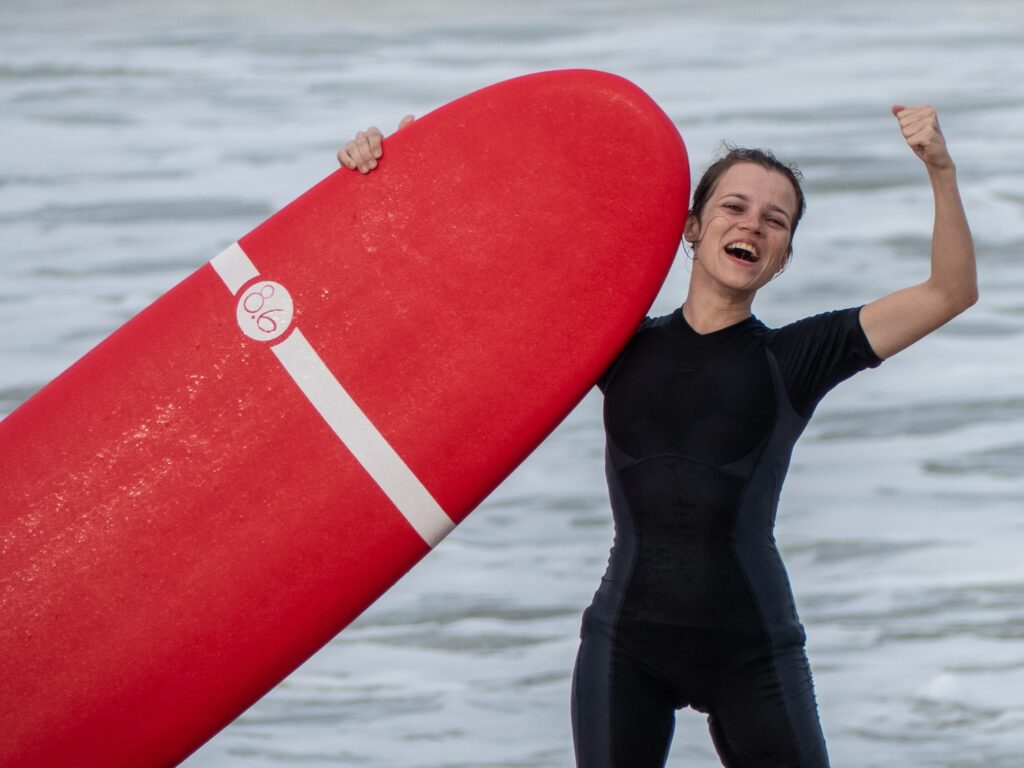 Surfing vs other sports
It's hypothesized that surf therapy may have even greater benefits than other outdoor activities. This because it requires participants to be immersed in the water or 'blue space'. Check out The bestselling book, Blue Mind: The surprising science that shows how being near, in, on, or under water can make you happier, healthier, more connected, and better at what you do, by marine biologist Wallace J.

Water has a psychologically restorative effect. Spending time in and around aquatic environments has consistently been shown to lead to significantly higher benefits. Water induces positive mood and reduces negative feelings and stress, even more than green space does. Even a fountain may do so! So most definitely wavepools will have too. Water is quite literally immersive, and surfing a wavepool is an immersive experience. They create a real connection with the participant, one he is bound to repeat. A study is ongoing comparing hiking over surfing versus a control group.
At AllWaves, we hope more and more people learn how to surf and enjoy those positive benefits. We hope more studies get done, to further proof the positive effects of surfing. We'd like to compare impact of wavepool surfing versus surfing in nature. We encourage our potential B2B customers to open up their facilities for such studies & therapy sessions so the entire community can benefit.
So keep surfing, if it's not for your physical health, just because it's more fun!
The Waveshapers