Pricing
A safe surfing experience with an amazing ROI.
A wavepool from AllWaves delivers a solid standalone business case, with quick return on investment.
Pricing & portfolio
Having a wavepool with a high capacity, that is easy and affordable to maintain is key to a successful commercial business model. The simplicity of the AllWaves technology makes for an affordable solution. Check out our pricing.
Size (m x m)
100 x 100
150 x 100
200 x 100
Capacity
64
96
128
Price (excl. subscription)
5.5 M € *
*
*
Waves / hour
2.000
2.000

2.000

Recommended (15 waves/surfer)

960
1440
1920
Wave length (m) / rides (s)
80 / 16
130 / 26
180 / 36
35 / 7
35 / 7
35 / 7
Different levels
Note: all have primary waves
2
2
up to 4
Surf zones
4
4
up to 8
Grid connection (MW)
1.75
3.5
5.25
* This indicative budget is based on the offers for the construction of the test centre at Knokke-Heist (Belgium). Civil works and water treatment depend on local conditions. The wavemaker is modular and can be purchased by meter
Full Coverage Subscription
The first year's full coverage is included in the purchase price of the wavemaker. From year 2, we offer a full coverage subscription which includes preventive maintenance, revision, on-site repair, and if necessary, replacement of components.
A subscription guarantees a wavepool in peak condition with over 99% uptime.
Surfers in a 100m by 100m pool
Reommended waves per surfer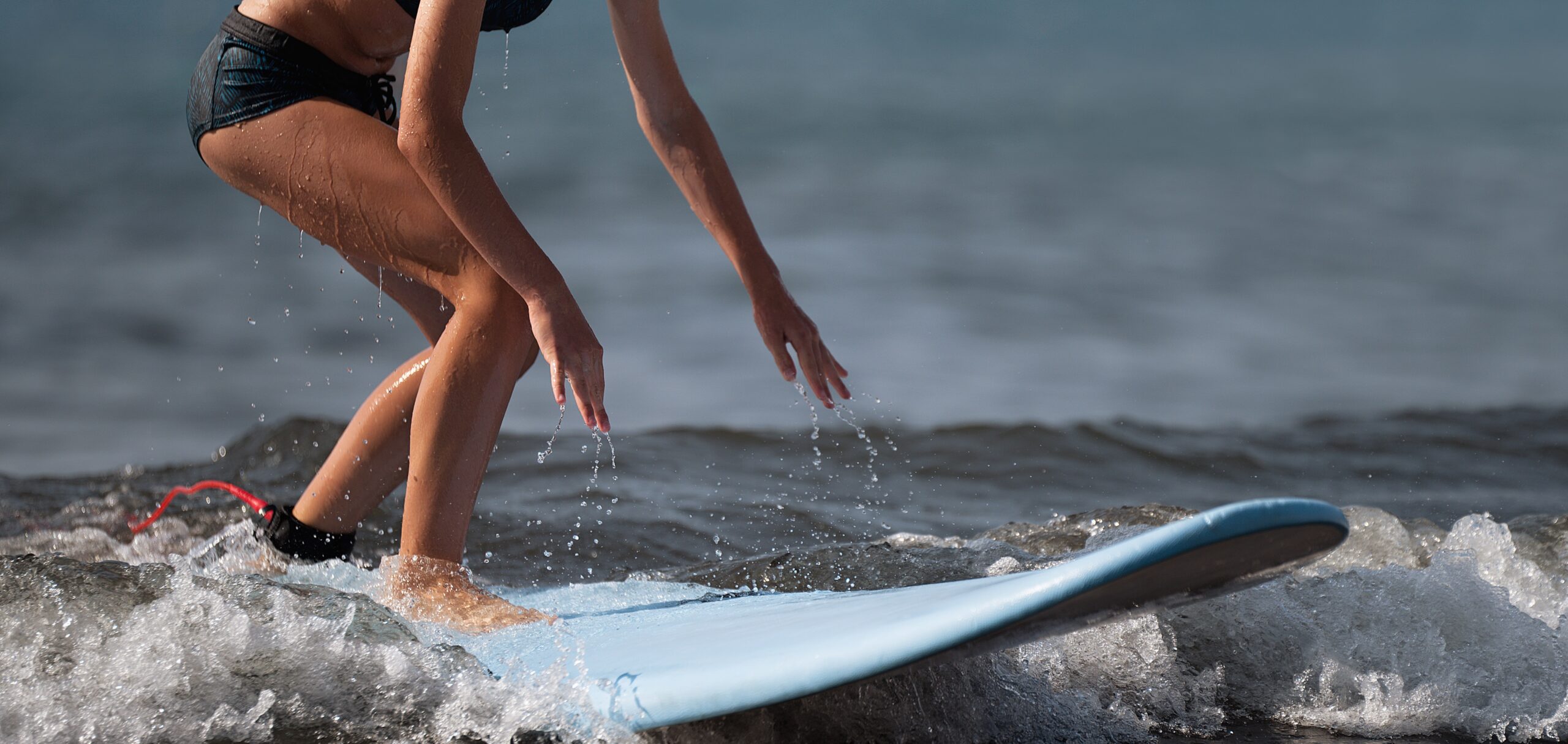 Capacity
A wavepool with AllWaves technology can make a wave every 7 seconds. This means up to 500 waves per hour. With 4 surfers, this means up to 2000 rides per hour, non-stop. At the start of each session, the operator confirms the number of surfers in the pool and our wavemaker generates up to 15 waves per surfer. This guarantees no energy is wasted, and no wave goes unsurfed.
Business Case
Depending on different parameters such as opening hours and expected visitors, a payback period for a 10,000 square metre AllWaves surf pool, excluding land, buildings & landscaping can be less than 2 years.
At AllWaves we have developed a predictive tool that can give you all the numbers you need to make the business case more robust for your own AllWaves surf pool and convince investors. All we need to know are some basic details and we can get started!